Accept Checks and credit cards through our all-in-one POS Check 21 solution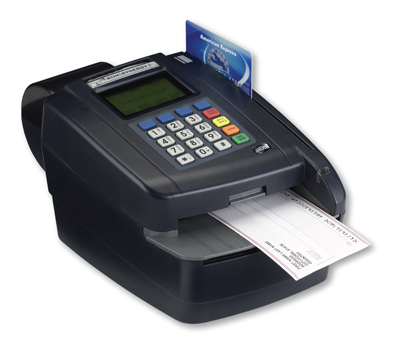 Key Features
Accepts all forms of non-cash payments in one feature-rich compact unit
Ethernet/Modem communication
Multiple application/merchant support with true firewall capabilities (credit, debit, EBT, loyalty & Gift cards)
Powerful Point of Sale, Back Office, Check 21 processing compatibility for Electronic Check Conversion (ECC) and Remote Deposit Capture (RDC)
Class A & B certified with major processors and VeriCheck's extensive account information databases
Product Overview
RDM SYNERGY II is a powerful, All-in-One, feature-rich, electronic payment solution.
With over 20 years of industry experience, RDM SYNERGY II utilizes best of breed technology advancements delivering the perfect solution for Electronic Check Conversion (ECC) and Remote Deposit Capture (RDC) Check 21 transactions, as well as credit, debit, EBT and loyalty/gift cards.
With true firewall capabilities, the software architecture of RDM SYNERGY II provides multiple application / merchant support for all industry types including; retail, retail with tip, MOTO, hospitality, hospitality with tip. In addition to RDM's industry leading 'single pass' Progressive MICR Method, RDM SYNERGY II is equipped with IQA (Image Quality Analysis) and can be enabled to perform OCR MICR Assist for maximum recognition, performance and accuracy.
With Ethernet/Modem communication, configurable double or single sided imaging, integrated keypad, magstripe reader, thermal printer and franker, the RDM SYNERGY II is the only terminal you will need for all your non-cash payments. When the automated franking acknowledgment option is selected, RDM SYNERGY II will print a fixed text message on the front face of the check. The franking acknowledgment printer facilitates the requirement for check defacement in one simple process, increasing efficiency, which is vital in any payment environment. Under application control, the bidirectional document drive provides visual confirmation of the approval disposition of the check. If the transaction is denied, the check will be returned to the user "face up" from the entry slot vs. "face down" from the exit slot.
RDM SYNERGY II's compact design minimizes the use of valuable counter space. With no dependency on a PC for application management, RDM SYNERGY II's simple, straightforward user interface provides a complete payment solution that is quick and easy to us
Check Types Acceptable Through Check 21 Include:
Insurance Checks
Corporate Checks
Money Orders
Cashier's Checks
Government Checks
Certified Checks
Business Checks
Personal Checks