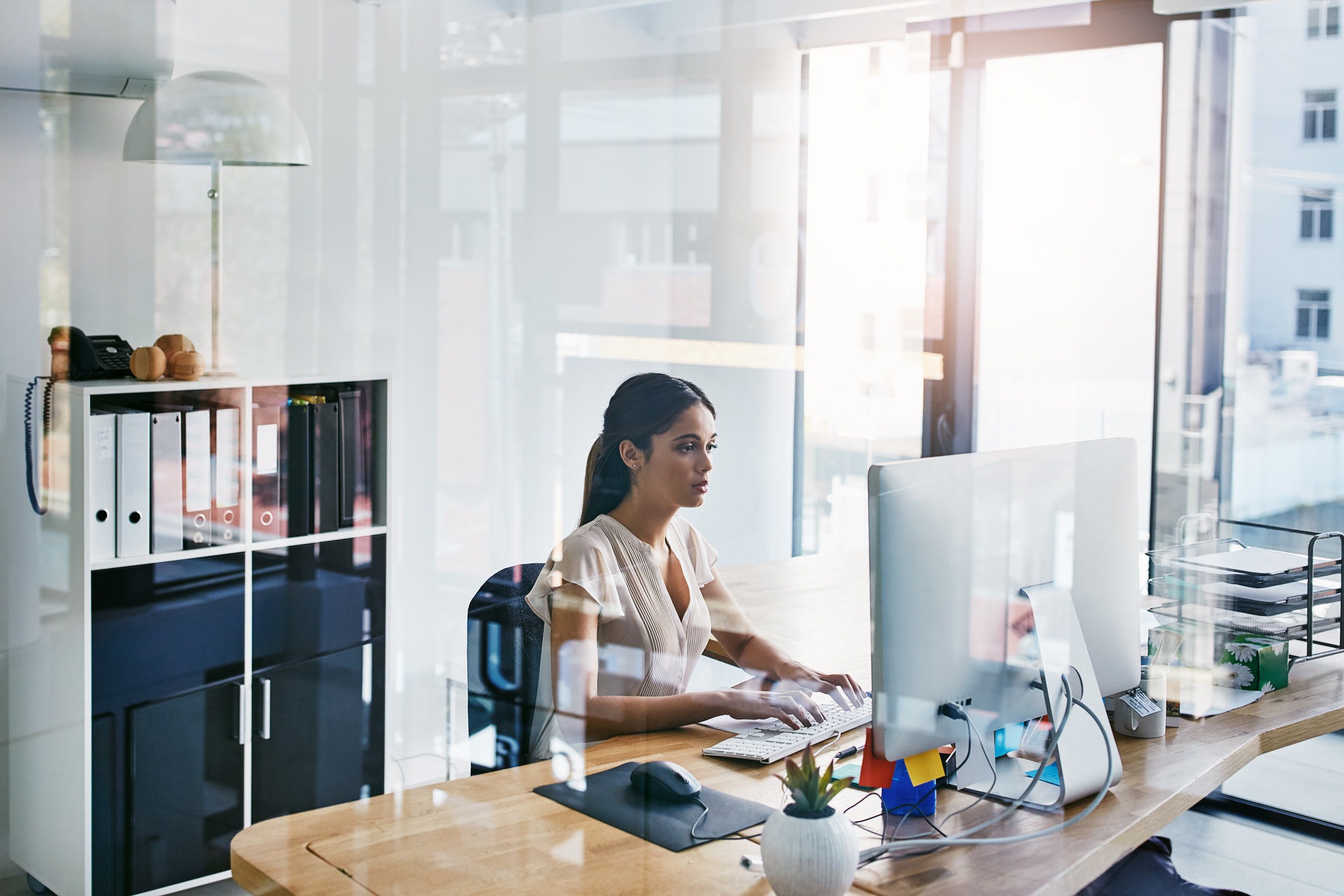 Turnkey Plugin for Salesforce ACH Transactions
Since our recent partnership with Accept.Blue, we now can integrate our best-in-class ACH platform with with Salesforce to process ACH payments! Any company using Salesforce can now connect to their customers through our innovative payment gateway environment where ACH transactions are properly capitalized and error free!
It's available to all ISOs and Resellers and has some really cool features like Recurring Payments, ACH Processing, Tokenized Saved Cards and more.
VCI is recognized as one of the industry's best ACH payment processing platforms. We are excited to offer the enhancements of this integration that provides:
A 360 view of all your customer data  
ACH billing and recurring billing
Electronic ACH payments and recurring payments 
ACH wire transfers
What can Salesforce do?
With Salesforce 360®, users can now integrate every part of their company that networks with their customers; interrelating marketing, sales, and service through one CRM platform has never been more accessible.
Salesforce 360® connects the entire Customer Journey for end-to-end insights by:
Automating workflows using AI
Customizable and scalable for any size company
Integrates faster with pre-configured templates
Integrating with existing data and systems
Protecting and keeping business data safe and secure
Providing teams with a shared view of every customer
Salesforce users now have search capabilities to over 1000 connectors and 500k templates that help you build a Salesforce integration. Once a user starts automating, they can generate sophisticated workflows in a simple format, monitor integrations, efficiently run tests, handle errors and modify all workflows – keeping everyone up-to-date with every touch point.
Streamline onboarding customers, increase conversions, automate orders-to-cash
Automating the ACH payment process end-to-end, from the billing process to a smooth transition over to training, support plans, and Service-Level Agreement, ensures a more extraordinary Customer Experience. And when an opportunity is won, the system automatically sends invoices, tracks payments, and starts the fulfillment process.
Up-selling and cross-selling opportunities
Through real-time visibility into your existing accounts (touch points and usage) and cultivating interest levels from new leads, you can now identify opportunities to up-sell and cross-sell more efficiently.
VCI and Salesforce — Bringing customers and companies together
Salesforce's platform is not only fast, but it is also smarter! The innovative technology can help you increase sales force productivity and revenue, track every customer interaction, and deliver continual shopping innovations.
Redundant tasks and admin work are easily automated to send targeted and personalized messaging. By utilizing the creative tools in Salesforce, you can elevate the B2B and B2C experience. Not only can you connect every commerce channel, but you can also personalize and create more engaging marketing with AI, trigger messages based on customer actions, improve agent response time, and provide better support to every customer.
Using data from multiple sources and devices, you can create apps with drag-and-drop tools, integrate customer data from any source, and connect apps and data with ready-made components.
Salesforce's customers have seen:
+36% more sales productivity
+26% more deals
+28% increase in sales revenue
+38% better forecasting
VCI and Salesforce Together
VeriCheck is proud to offer Salesforce in our family of integrations! At its core, this turn-key gateway allows Salesforce users to seamlessly process ACH payments and ACH billing within their Salesforce account. All transactions go through VCI's secure platform, and appear in the virtual terminal for single-pane reporting.
Our payment platform not only provides an alternative to credit card processing companies, but helps increase security for both the company and its client and customers. Our goal is to help you work smarter, and have a team of experts ready and waiting to help you scale your operations.
For additional information on how VCI can help your company grow your sales, automate your billing and re-think your ACH payment solutions, contact us today and speak to one of our professionals.