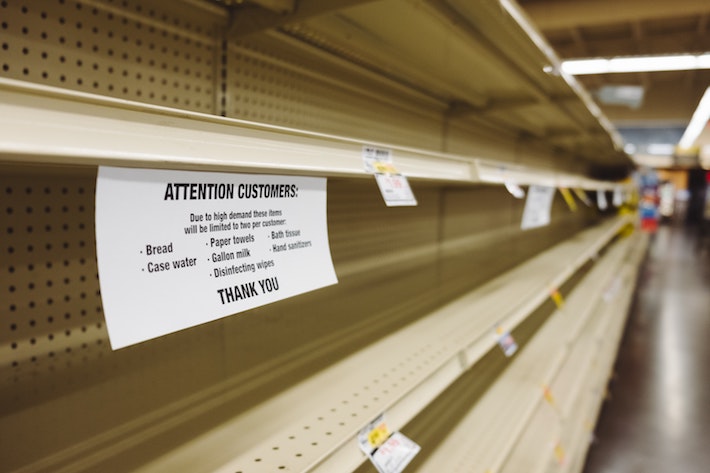 How ACH Payments Cut Costs During COVID-19
Business owners are usually prepared for many things, whether it's an unexpected employee absence, a cyber hack, or a seasonal fluctuation in sales. However, the global COVID‑19 coronavirus pandemic has brought unprecedented challenges leaving many businesses uncertain about these difficult times.
While the coronavirus crisis is scary, businesses must come up with innovative ways to ensure their survival and longevity. Many businesses in various across industries are cutting costs and reducing their overhead expenditure to maintain their cash flow.
The use of ACH payments has increased immensely as people and businesses prefer to transact online to adhere to government instructions and stay safe during the pandemic. Unfortunately, this is one of the most overlooked ways to cut costs during COVID-19.
What Are ACH Payments?
ACH (Automated Clearing House) refers to a computer-based network that processes transactions between financial institutions that participate in it electronically. It is also an instantaneous, secure and reliable way for businesses and consumers to transfer funds directly between bank accounts. ACH is one of the fastest means of secure money transfers because the federal government backs it.
Simply put, ACH payments are electronic fund transfers (EFT) between bank accounts. Some examples include:
A web payments form for shopping carts and digital invoices
A client paying a service provider
An employer depositing money into their employee's checking account
A business paying its suppliers for products
A taxpayer remitting funds to the IRS online
As with other types of financial transactions – such as credit cards, debit cards, paper checks, and mobile applications – ACH requires various security measures to protect against fraud. The National Automated Clearinghouse Association (NACHA) administers ACH payments and regulate security requirements. This is an added level of secure authenticity that is appealing to both businesses and consumers alike
How ACH Processing Can Help You Cut Costs During COVID-19
As the COVID-19 pandemic ravages through global economies, strict and widespread government measures such as lockdowns, self-isolation, social distancing and stay-at-home policies have left many businesses financially vulnerable. During these tough times, companies must look into even the most nominal of places for cost savings.
Below is a comparison of the cost of processing payments, in order from the highest cost to the lowest cost:
Credit cards
Debit card payments with no PIN
Debit card payments with PINs
Paper checks
ACH payments
Electronic payments via ACH are now popular for several reasons:
Since they are electronic, ACH billing and payments use fewer physical resources than paper checks. This makes them significantly cheaper (and more convenient) compared to other forms of payment.
ACH payments are completed online and in real time, which eliminates the need to wait for checks to go through the mail.
ACH payments are more secure than other forms. Due to intense regulations, they are not subject to fraud, cannot get lost in the mail, are difficult to tamper with or forge a signature and have a reduced likelihood of administrative error.
ACH enables long-distance payments. Therefore, the business can accept ACH payments remotely across any time and space constraints.
The Bottom Line
ACH processing can save you money and time, letting your business maintain more control over the day-to-day needs and other long-term considerations. As the federal and state governments enforce more movement restrictions, companies have turned to online platforms to continue operations.
VeriCheck is the premier payment processor that offers fast, secure and reliable transaction processing solutions during these hard times and into the future when normal business operations are restored. Irrespective of the size of your business, our specialists can set you up with a seamless system that meets your financial and transactional needs. We have over 30 years of industry experience helping businesses utilize a range of payment methods.
Contact us today to learn more about how we can help set you up with an efficient ACH electronic payment system.