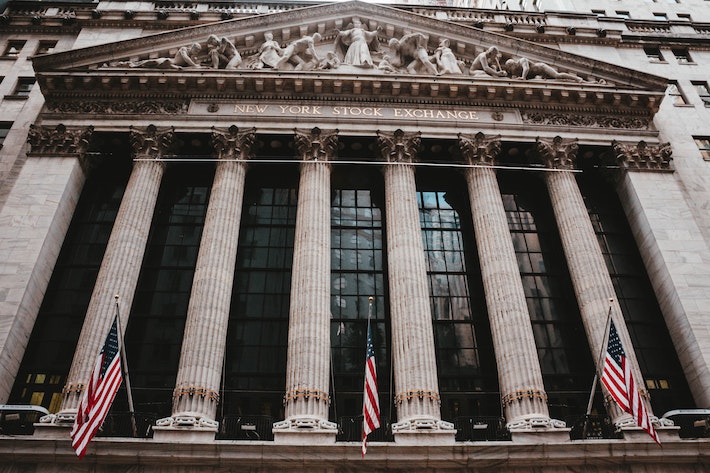 The CARES Act Explained
The CARES Act is the largest economic rescue package in the history of the U.S. There are a lot of great things in it, but it's also quite complicated. We've broken it down for you so you can take action to get financial relief for yourself, your family, your employees and your business.
Please don't hesitate to reach out with any questions about how we can support you during the COVID-19 pandemic.
Click on one of the topics to view the content below:
Business Stimulus
Paycheck Protection Program SBA Loan for Businesses with Fewer than 500 Employees: Payroll is the biggest expense and the number-one pressure for most businesses right now. This loan program is the best option to keep employees on payroll and keep your lights on. Below is an overview of the terms.
A small business of any type with fewer than 500 employees qualifies
You will get a loan based on 2.5 times your average cost of monthly payroll, health insurance, and retirement benefits up to $100,000 per employee
No collateral or personal guarantee is required
75% of the loan proceeds must be used for payroll and balance can be used for rent, mortgage, and utilities. And, if so used, the entire loan will be forgiven
NOTE: As of April 15, 2020, the initial money allocated by the SBA for the Paycheck Protection Program has all been deployed. Congress is in talks to allocate an additional $250 billion dollars within the next few weeks. Once it does, the application process will re-open.
Low-Interest Loans for Medium Businesses with 500-10,000 Employees: The act opened up low-interest loans capped at 2% loans for businesses and nonprofit organizations with 500-10,000 employees.
The loan proceeds must be used to retain at least 90% of the business's workforce, at full compensation and benefits, through September 30, 2020.
No repayment of principal and interest will be required for at least six months
"Main Street Business" Lending for Businesses with Less Than 10,000 Employees: Mid- to large-sized businesses can now obtain as much as $25 million in loans thorough this new program. Terms include:
Businesses can have up to $2.5 billion in 2019 annual revenues
4% max interest rate
No repayment for one year; term of four years
Must be used to pay payroll, cannot be used to repay other debt
There are limits on officers compensation, stock repurchases and declaring dividend
Large Businesses Loans to Maintain / Restore Your Workforce: The goal of this provision is to unlock $2 trillion–$4 trillion in private lending. This is available to businesses that have suffered losses as a result of the coronavirus, and for whom credit is not reasonably available. Details include:
The loan will be at market rate
The loan will be secured
The term cannot exceed five years
The business must keep employments levels at 90% of pre-COVID levels, until September 30, 2020
All Businesses Are Eligible for $5,000 per Employee: If suffering businesses don't fire employees and put them on furlough, or hire them back as soon as possible, they can get $5,000 per employee. It is an employee retention credit of up to 50% of payroll on the first $10,000 of compensation of an employee.
NOTE: Any business that receives a Paycheck Protection Program loan does not get this credit.
Business Relief
The Gov't Will Make Your Existing SBA Loan Payments: If you have an existing SBA loan for your business, the government is now required to automatically make the payments for you beginning April 1, 2020. The government will make the principal and interest payment for the next six months, and you don't have to declare the free payments as income.
You Now Have Extra Time to Pay Employer Payroll Taxes: Business owners can delay the payment of the employer portion of the Social Security taxes, which as you know is a significant sum. The CARES Act provides a lot of extra time – until December 31, 2021 to pay half of it, and until December 31, 2022 to pay the other half.
You Might Find a Refund After New Modifications for Net Operating Losses: Before the pandemic, net operating losses (NOL) were subject to a taxable-income limitation, and could not be carried back to reduce income in a prior tax year. Now, any NOL arising in a tax year of 2018, 2019, or 2020 can be carried back five years, and the taxable income limitation is removed to allow an NOL to offset income fully. Look at your tax returns from to see if you can get a refund by utilizing your losses and amending your returns. As always, consult with your CPA or tax attorney.
This is Considered a Time Where You Can Break Contracts: Force majeure clauses help free parties of their contractual obligations if an unforeseen event beyond their control leads to delays or an inability to fulfill contract terms, like the COVID-19 pandemic. To do so, you must:
Show that it is impossible to perform the terms of the contract
Prove that nonperformance was unforeseeable and out of anyone's control
You can also use doctrines of "commercial impracticability" or "frustration of purpose" to try to excuse the performance
Individual Stimulus
Receive Tax-Free Deductible Payments for New Living Expenses: Due to the pandemic, now an employee can be paid by their employer to cover reasonable and necessary personal, family, living expenses incurred resulting from COVID-19.
Reimbursable expenses could include: unreimbursed medical expenses, funeral expenses, increased utilities, home office expenses such as enhanced internet connections, computer, laptops, printers, office supplies, and increased childcare expenses.
More than 125 Million People are Eligible to Receive $1,200: Direct payments of $1,200 to adults and $500 per child (under age 17) will be sent to individuals who are making less than $75,000 (or $150,000 for married couples). The direct grants phase out to zero for individuals making more than $99,000 (or $198,000 for married couples).
The cash payments are based on either your 2018 or 2019 tax filings
A couple, with two kids, earning less than $150,000 can expect $3,400
H-1 and L-1 visa holders that have a social security number are eligible to get these checks, since they are considered residents for tax purposes as they pass the substantial presence test of spending over 183 days in the U.S
Unemployment Benefits are Extended by 13 Weeks and Opened Up To Self-Employed Workers: State unemployment benefits that last for 26 weeks have been expanded by 13 weeks for a total of 39 weeks. Beneficiaries will also receive an additional $600 per week for four months. Here are important things to know:
In a rare instance, unemployment benefits would be given to contract workers, freelancers, Uber drivers, and other self-employed workers, who otherwise do not qualify for unemployment.
Furlough is a mandatory, temporary, unpaid leave, and if you are furloughed you can file for unemployment benefits
Similarly, people who have had their hours cut or job reduced to part-time can also file for unemployment
Individual Relief
Employees Now Get Two Weeks of Emergency Paid Sick Leave: This has never happened before! Employers with less than 500 employees must provide sick leave to qualifying employees for up to two weeks – and the Federal Government will pay for it via payroll tax credits. Employers with less than 50 employees can get an exemption if it's too much of a burden on the business.
NOTE: Qualifying employees are those that cannot work or telework because of stay-at-home orders, doctor's orders, or they are caring for an individual or children whose school is closed due to COVID-19
Employees Can Now Receive Family Medical Leave for Up To 10 Weeks: Employees can take up to 10 weeks of paid leave at two-thirds of regular pay (with limits), paid for by the company who then is reimbursed by a reduction in total payroll taxes the employer has to pay.
NOTE: This leave is limited to employees who cannot work or telework due to the need to care for the employee's minor child due to closure of the child's school or place of childcare due to COVID-19
Employees with Visas and Green Cards Have Leniency to Work from Home: During the pandemic, H‑1 and other visa holders can work from home, LCAs can be posted at home, and I-9 physical presence rules have been relaxed. The Department of Labor is allowing extension of time for filing PERM applications and the USCIS will be flexible with deadlines and excuse delays
Loan Relief
Skip or Defer on Your Loan Payments Without Hurting Your Credit: Lenders must allow struggling consumers to defer or skip loan payments, and not report the skipped payment to credit report agencies so that there is no negative affect on their credit report standing.
Suspend Any Student Loans Payments Without Accruing Interest: If you have or someone you know has a federal student loan, monthly payments can be suspended through Sept. 30, 2020 without any interest accruing.
NOTE: Employers can also make tax-deductible contributions of up to $5,250 towards an employee's student-loan payments this year and will not have to pay taxes on this contribution.
Tax Relief
Tax Day is Extended until July: IRS and most States have extended your tax return filing deadlines to July 15th. Similarly, any tax installment plan payments due to the IRS after April 1 are now due July 15, 2020. Most states are following suit, read more here.
Charitable Contribution Deduction Limitation Eliminated: The adjusted gross income (AGI) limitation on charitable contributions is suspended for 2020. This means more charitable contributions will be deductible for if you itemize deductions.
Personal Investment Relief
Real Estate Depreciation Loss Carry-Back is Now Unlimited: Prior to the COVID‑19 pandemic, an investor could only use real estate depreciation to offset up to $500,000 in capital gains per year. That's now unlimited for 2018 thru 2020, meaning you can amend your 2018 and 2019 returns to take advantage of this huge break.
If You Need to Dip Into Your Retirement, You Can Do So Penalty Free: Try not to dig into your future savings and retirement unless you absolutely have to. If you do, here are recent changes to provide you relief:
You can borrow up to $100,000 from your retirement savings without a 10% penalty, pay the loan back in equal installments in five years with 5.25% interest
You can take a penalty-free early distribution of up to $100,000 & return it later if you want to or keep it
The required 2020 mandatory distributions, if you are over age 72, are suspended
IRA Contribution Deadline Extended: The IRS has announced a 90-day extension of time for you to make your 2019 IRA contribution of up to $6,000 (or $7,000 if over age 50), until July 15, 2020.
VeriCheck is dedicated to doing everything we can to help you cut costs and weather this storm. If your business is not processing payments via ACH, read how switching to ACH will save you money today.